Dr. Martin Keller — President and Laboratory Director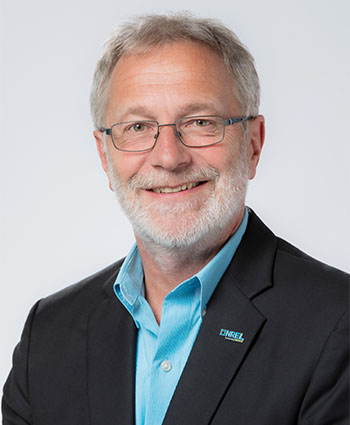 Martin Keller has served as director of NREL and president of the Alliance for Sustainable Energy—the company that operates NREL for the U.S. Department of Energy—since 2015.
Under his leadership, the number of full-time employees at NREL has increased by more than 32%. Keller is a visionary leader who is committed to people, teams, and partnerships. He innovatively and pragmatically applies private sector best practices at NREL to achieve game-changing scientific outcomes.
Working collaboratively with his leadership team, he developed a strategy for NREL focused on three key initiatives: integrated energy pathways, circular economy, and electrons to molecules. This strategy drives advanced scientific research, programs, projects, and partnerships at NREL. For example, NREL's partnership portfolio—which includes Eaton Corp., Wells Fargo, Hewlett Packard Enterprise, the New York State Energy Research and Development Authority, and more than 900 private and public sector organizations—has generated over $1 billion of research and development for the laboratory.
From 2006 to 2015, Keller led energy, biological, and environmental research programs at Oak Ridge National Laboratory. His efforts culminated in his being promoted to serve as the associate laboratory director for the Energy and Environmental Sciences Directorate during his last 6 years there.
Earlier in his career, Keller's dedicated work in a variety of research management positions at Diversa Corp. enhanced and developed the microbiology expertise of this biotech company.
Currently, he is a fellow of the American Association for the Advancement Science and recently retired as chair of its Industrial Science and Technology Section. In addition, Keller is a member of the Scientific Advisory Council for Julich Forschungszentrum and serves on numerous scientific advisory boards.
Keller received his doctorate in microbiology from the University of Regensburg, Germany.
Peter F. Green — Senior Vice President and Deputy Laboratory Director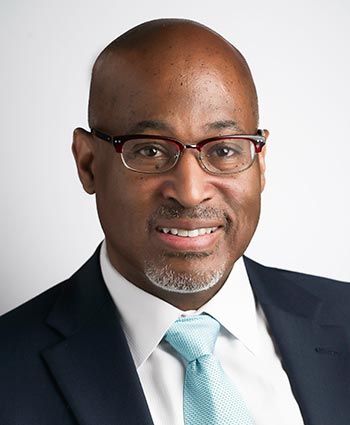 As deputy laboratory director, Peter Green is responsible for NREL's science and research goals, strengthening the laboratory's core capabilities, and enhancing NREL's research portfolio.
Green came to NREL in August 2016 from the University of Michigan College of Engineering, where he was the Vincent T. and Gloria M. Gorguze Professor of Engineering, and also professor of materials science and engineering, chemical engineering, macromolecular science and engineering, and applied physics. He also recently served as director for DOE's Energy Frontiers Research Center (EFRC) for solar and thermal energy conversion. During that time, the EFRC made significant new advances in science and engineering, which were documented in more than 250 collaborative publications and 20 patent disclosures. Green also served as the B.F. Goodrich Professor of Materials Engineering at the University of Texas, Austin.
In addition to his academic career, Green was manager of Glass and Electronic Ceramics Research at Sandia National Laboratories and president of the Materials Research Society. Among his many honors and recognitions, he is a fellow in the American Association for the Advancement of Science, a fellow of the Royal Society of Chemistry (United Kingdom), a fellow of the American Physical Society, and a fellow of the American Ceramics Society.
He holds bachelor's and master's degrees in physics from Hunter College and a master's and doctorate in materials science and engineering from Cornell University.
Julie D. Baker — Deputy Laboratory Director and Chief Operating Officer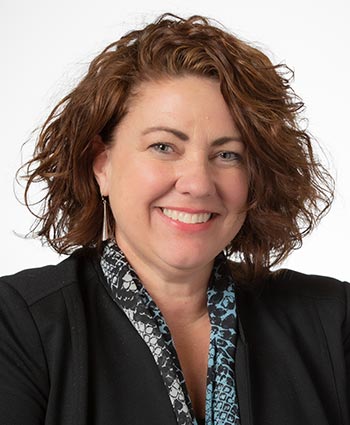 Julie Baker guides laboratory operations and assesses the effectiveness of business systems and infrastructure in supporting mission outcomes and NREL's vision.
Baker came to NREL in 2016 as associate laboratory director for Facilities and Operations, overseeing the laboratory's Site Operations; Environment, Safety, Health, and Quality; Information Technology; and Security and Emergency Management organizations.
Prior to NREL, she worked at Idaho National Laboratory for 27 years. She has expertise in many aspects of nuclear facility operations, business, and mission development. Baker has served in a variety of operations, engineering, science and technology, and management positions throughout her career. Among these assignments was her role as special assistant to Idaho National Laboratory's laboratory director. During that time, Baker engaged in the full array of the laboratory's internal and external strategic priorities.
Baker has a bachelor's degree in process technology from the University of Idaho and studied mechanical engineering at Utah State University. She also serves on the governing committee that oversees operations at Pacific Northwest National Laboratory.
Jennifer Logan — Chief Financial Officer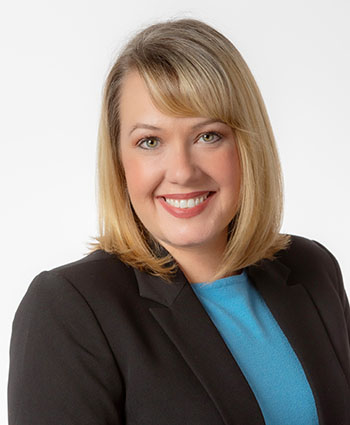 Jennifer Logan serves as chief financial officer and ensures NREL receives the highest level of financial services support and business tools to effectively manage projects and budgets.
Logan joins NREL from the Thomas Jefferson National Accelerator Facility (Jefferson Lab) in Newport News, Virginia, where she served as chief financial officer and business/finance director for 4 years. In this role, she was responsible for leading, overseeing, and integrating the procurement, accounting, and finance functions necessary to operate the laboratory.
Logan also served in various federal contracting and acquisition roles for 18 years within the Department of the Defense, including as deputy chief of contracting and business operations division head contracting officer at Norfolk Naval Shipyard. She also served as submarine contracting division head at the U.S. Navy Supervisor of Shipbuilding in Newport News, Virginia. Logan began her career as an officer in the U.S. Air Force, stationed in Colorado Springs, Colorado.
Logan holds a bachelor's degree in business administration from East Carolina University and a master's degree in procurement and acquisition management from Webster University.
John Stolpa — General Counsel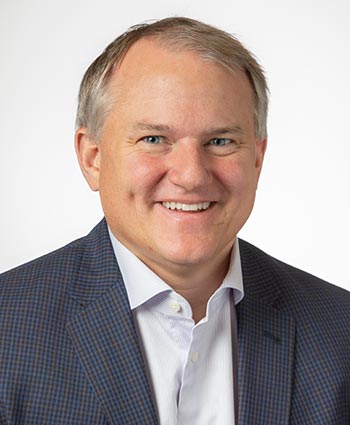 As general counsel, John Stolpa provides legal advice and counsel to the laboratory on the development and administration of policy, compliance with the prime contract, procurement and intellectual property issues, employment issues, and other legal and management concerns.
He also serves as corporate secretary and provides counsel to the Alliance for Sustainable Energy LLC (Alliance), the managing and operating contractor of NREL. Prior to being named general counsel, Stolpa was NREL's deputy general counsel, providing counsel on all legal and compliance matters confronted by the laboratory as well as assisting with the management of the Office of General Counsel. He joined NREL in 2008 as senior intellectual property counsel and later served as associate general counsel of intellectual property.
Before joining NREL, Stolpa was in private legal practice as a registered patent attorney focused primarily on intellectual property and transactional law. His prior legal experience included positions with Finnegan, Henderson, Farabow, Garrett, and Dunner LLP; 3M Innovative Properties Company; and Sheridan Ross, PC. Stolpa also previously investigated the molecular mechanisms of lymphocyte signal transduction at the University of Colorado and National Jewish Health.
He has a bachelor's degree in chemistry from Colorado College and a doctorate in microbiology and immunology from the University of Colorado. Stolpa obtained his doctorate of law at the University of Minnesota Law School and is admitted to practice law in the states of Colorado and California and before the U.S. Patent and Trademark Office.